St. Charles Borromeo would like to offer you the following video links:

5th Sunday of Lent Mass with Father Carlos
Fifth Sunday of Lent Music by Elizabeth Biermann and Ryan White
Fourth Sunday of Lent Music by Elizabeth Biermann and Deb Barchus
Daily Reflection by our Bishops:
March 31, 2020 Reflection by Bishop Jeffrey R. Haines
March 30, 2020 Reflection by Bishop James T. Schuerman
March 29, 2020 Reflection by Archbishop JErome E. Listecki
March 28, 2020 Reflection by Bishop Jeffrey R. Haines
March 27, 2020 Reflection by Bishop Jeffrey R. Haines
March 26, 2020 Reflection by Bishop James T. Schuerman
March 25,2020 Reflection by Archbishop Jerome E. Listecki
March 24,2020 Reflection by Bishop Jeffrey R. Haines
Sunday Mass at the Cathedral is live-streamed on the Cathedral website https://www.youtube.com/channel/UCrw_JySXFU94eYPgE_ILokQ
Daily Mass at Saint John's Abbey in Collegeville, Minnesota
https://saintjohnsabbey.org/live

Other TV Masses are available on WVTV, My24 at 7 a.m. and 9 a.m., and on WITI Fox 6, at 5:30 a.m
Mass Times
We regret to inform you that due to concerns about the potential spread of Covid-19, most activities at St. Charles have been cancelled including public celebration of Masses, through Friday, April 3. This includes weekday and Sunday Masses.
Online Giving
Office Hours
Mon - Fri 8:00 am - 4:00 pm
Disciple Maker Survey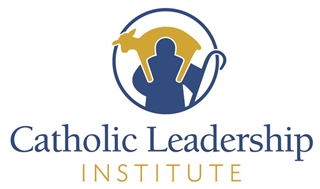 RETURN DATE EXTENDED:
Don't forget to share your feedback on the Disciple Maker Index! The Survey is LIVE and will be open until April 5. You can visit www.disciplemakerindex.com or pick up a paper copy in the Narthex/Back of the Church or the Parish Office. We really need your help in making this a success, so please participate!